Restructuring and extension of a house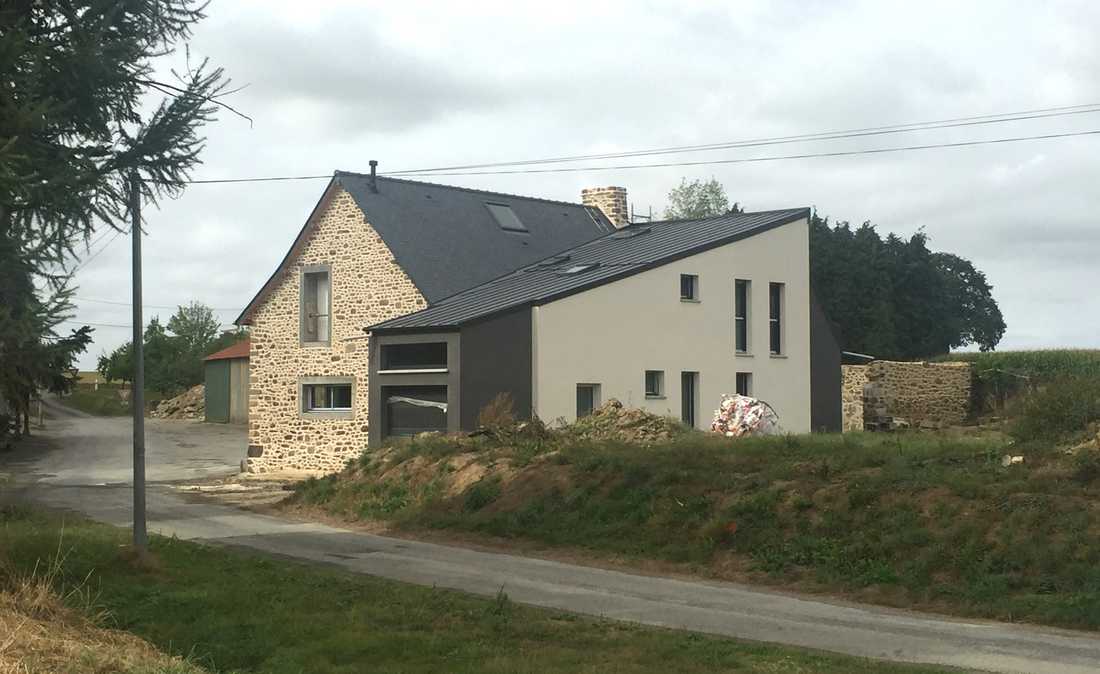 L'origine de la maison date de la révolution française. Elle est un assemblage de pierres et charpente issues de pillages de châteaux et/ou manoirs des environs.
Au fil du temps, la maison a subi plusieurs modifications de façades plus ou moins harmonieuses et extensions diverses en appentis.
Il s'agit d'une restructuration lourde, seule 3 murs de façade ont été conservés lors de cette rénovation.
Le plan local d'urbanisme interdisant toute extension, la construction faite à l'arrière s'implante sur l'empreinte exacte des anciens appentis.
La volonté du client était de conserver l'aspect patrimonial de la maison tout en rendant l'ensemble harmonieux et contemporain.
Données techniques :
Dimension : 168 m²
Nombre de pièces : 6 (dont 4 chambres)
Style : Réhabilitation + extension contemporaine
Durée de l'étude : 6 mois
Durée des travaux : 12 mois